Casino Pawnbrokers Sell A Huge Range Of Items
Our showroom in the heart of the CBD in the Queen Adelaide Arcade has a huge range of New, Used, Vintage & Antique Jewellery of every description. We specialize in diamond engagement and precious stone set rings, earrings & bracelets, at the most competitive prices in Australia. We sell a fabulous variety of sterling silver and gold, pearls, watches, you name it, we have it! We sell antique brooches and cufflinks, pendants, coin set pieces and just about anything else you can think of.
Come and have a browse Monday to Saturday, we have items from $20 to $50,000. There is literally something for everyone and if we don't have what you're looking for, we also provide a custom made service at very competitive rates.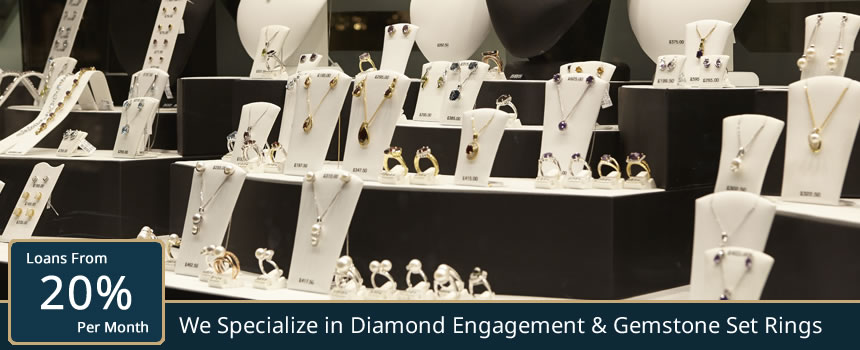 We provide an exclusive service to our customers, where we will get the ring of your dreams made for THE BEST PRICE! We can provide the highest quality at the lowest prices! We specialize in custom made diamond engagement rings, just tell us what you want and we will have it made for you! We have supplied some amazing diamond engagement rings to couples all over Australia. If you have your own design or if you would like some help with a design, come and see us. You won't be disappointed!